PUZZLE DESCRIPTION TEXT HERE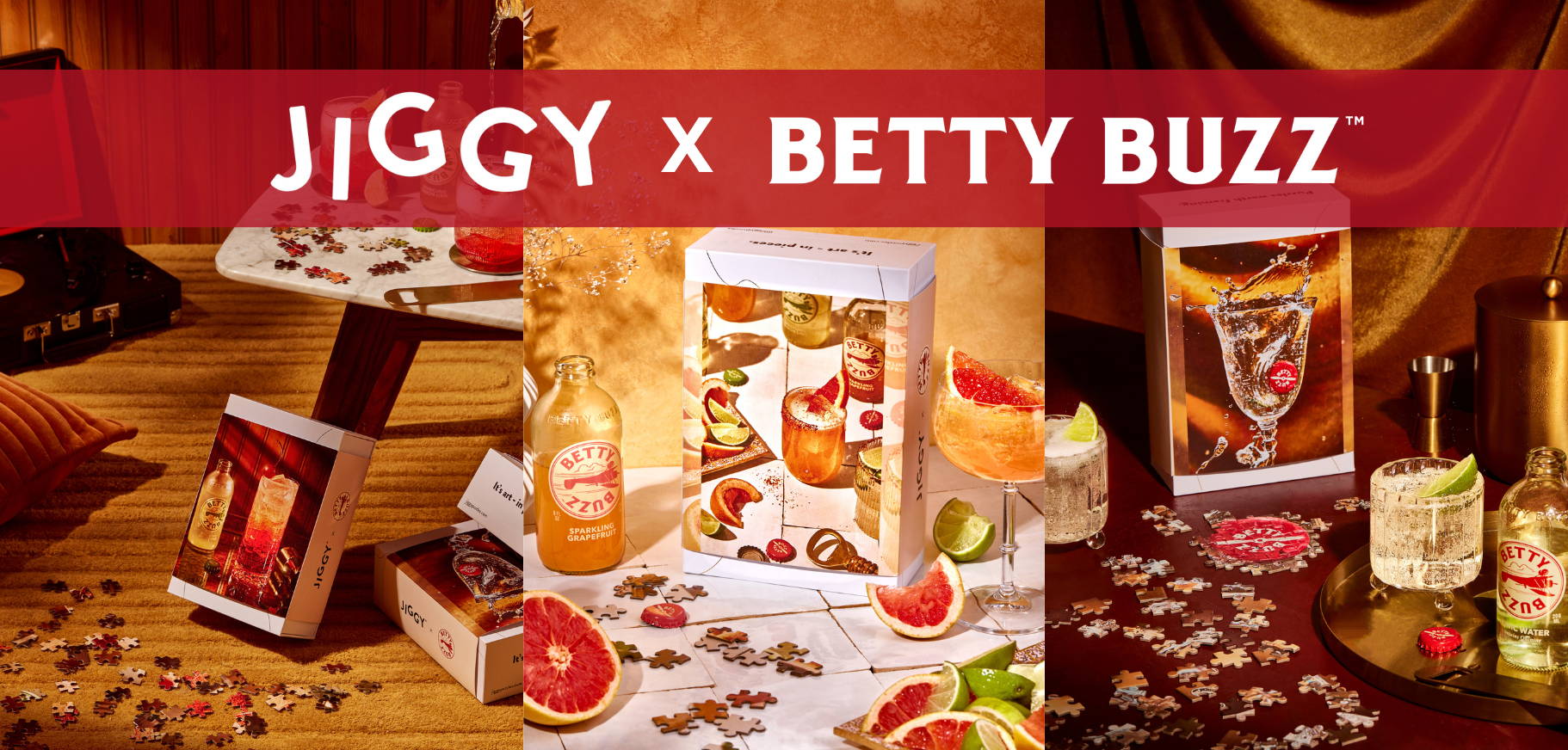 At Betty Buzz, we believe in the art of mixing (especially when that mixing involves an expertly-crafted, non-alcoholic sparkling beverage containing only clean ingredients).

We also believe in celebrating female powerhouses, which is why for International Women's Monthwe partnered with Jiggy. Jiggy is not only female founded, but supports and highlights unique art by female artists, allowing you to unplug by celebrating women creatives while creating something yourself.
While there may not be a wrong way to mix with Betty Buzz, the same cannot be said for the new Betty Buzz x Jiggy puzzle collaboration. After much testing, it is true - these puzzles can only be completed one way. If you get it right though, you'll end up with a masterpiece depicting those exact same expertly-crafted, non-alcoholic sparkling mixers we were talking about earlier.
So toast with us this International Women's Month as we not only mix drinks, but also mix and match our NEW Limited Edition Jiggy x Betty Buzz Puzzles.